Museums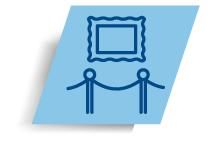 NTIS specializes in the Museum Industry. We understand how to design a flexible & comprehensive insurance program for risks across the United States. NTIS can protect nearly every facet of your Organization's facility, collections, and operations.

Realizing your mission is to protect the irreplaceable, we work with our insurance carriers to offer customized property insurance protection for their historic site. We have the ability to offer historic replacement cost, guaranteed replacement cost, blanket limits, and a true agreed value cash settlement option in the event of a total loss.
We work through carriers that promise to reproduce and restore the historic features of a museum's building to original detail, including extra costs resulting from required compliance with an ordinance or law.
Eligible Classes include:
Historic Sites & Buildings

Art & Science

Children's Museums

Cultural & Ethnic Museums

Maritime Museums

Preservation Organization & historical Societies

Libraries

Science & Technology Museums