Historic Hotels and Inns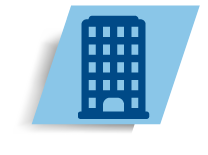 What is more attractive than a turn of the century boutique hotel located in the heart of a small city, or a quaint Inn in the countryside just outside the hustle and bustle of a major metropolitan area?

If you are an insurance underwriter, the answer is neither. Both scenarios present underwriting concerns for insurance companies: the turn of the century hotel may not have updates for their fire protection systems or there may not be proper egress in the event of an emergency; the Inn is located five miles from the nearest fire department and has an inadequate source of water for fire protection.

The role of NTIS is to be an advocate for our Hotel and Inn owners. We work directly with insurance carriers to uncover underwriting concerns and resolve them. We see problems as opportunities and work to develop solutions that satisfy the needs of both parties.

To learn more about how National Trust Insurance Services can help you.