About Us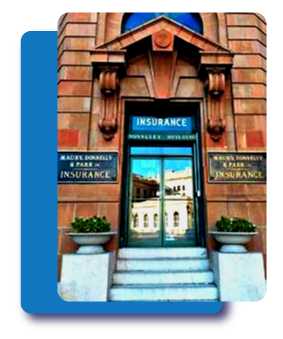 For the owners and stewards of historically prominent buildings, the insurance procurement landscape can be difficult to navigate. Understanding the appropriate limit of insurance and specialized coverage features needed to protect your organization's greatest asset (the building itself) is a complex undertaking. Very often historic properties have serious gaps in their insurance coverage. Standard policies often do not cover the features that make historic properties unique -- raised panel wainscoting, hand-hewn true dimensional lumber, artifacts of local significance, collections borrowed from other organizations and collections loaned to others. Additionally, many insurance providers (carriers and agents) don't typically focus on this specialized class of business, and as a result, they are often limited in their ability to provide proper guidance to the organizations that oversee these properties.
As a result of these factors, in 2003, the National Trust for Historic Preservation created a new for-profit subsidiary, National Trust Insurance Services, LLC (NTIS), to meet the challenging insurance issues facing historic properties across this country. In short, National Trust Insurance Services is a specialty broker/agent. Since the National Trust for Historic Preservation is not an insurance organization (but rather a preservation organization), the insurance firm of Maury, Donnelly, and Parr (MDP), which has been protecting their clients' assets since 1875, administers NTIS and holds all appropriate insurance licenses.
As a specialized broker/agent, NTIS has become the leading expert in providing insurance solutions to preservation organizations, theatres, historic sites, house museums, historic hotels, historic churches, historic commercial buildings, Main Street organizations, and other miscellaneous historic structures. We help procure insurance coverage for all types of policies including, however not limited to, Property, Fine Arts, General Liability, Umbrella Liability, Workers Compensation, Directors & Officers, and Volunteer Accident insurance. Finally, we work exclusively with a broad range of insurance carriers who also understand this complex class of business and who also feel that this is an elite class of insurance risk because of the highly dedicated Boards and staff who help oversee the building's maintenance and safety needs.
The ultimate mission of NTIS is to educate clients in regards to their exposures and to secure a comprehensive and competitively priced set of policies that protects the historic asset itself and the organization that operates within.

Once you have secured your insurance through National Trust Insurance Services, our experienced team of Customer Care Specialists will service your account with the knowledge and expertise that you deserve.